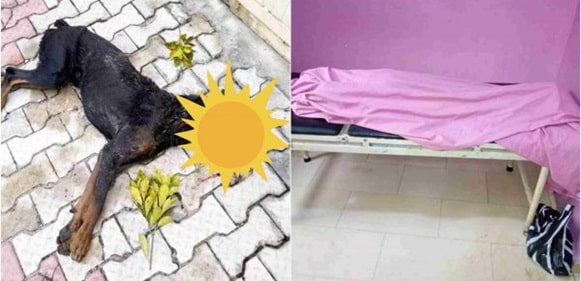 A pooch has been apparently shot dead by a Police man in the wake of assaulting and gnawing an understudy to death in Port-Harcourt, River state.
The lamentable episode occurred along Tessy street in Rumuagholu, off Rumuokoro zone in the state capital prior at the beginning of today.
As indicated by reports, the security watch at the house where the puppy lived, left the door open, and the canine got away into the road and went directly to an elementary school without fencing, and assaulted understudies in the school.
The puppy was said to have likewise jumped on another kid and bit her in the backside before a furious policeman shot it to death as asserted by one Chuks Bune who recorded the episode.
The second injured individual is accepting treatment at Spring Rose Hospital along Rumuagholu street.
Report has it that the watchman of the house where the canine got away from has been captured by the police.