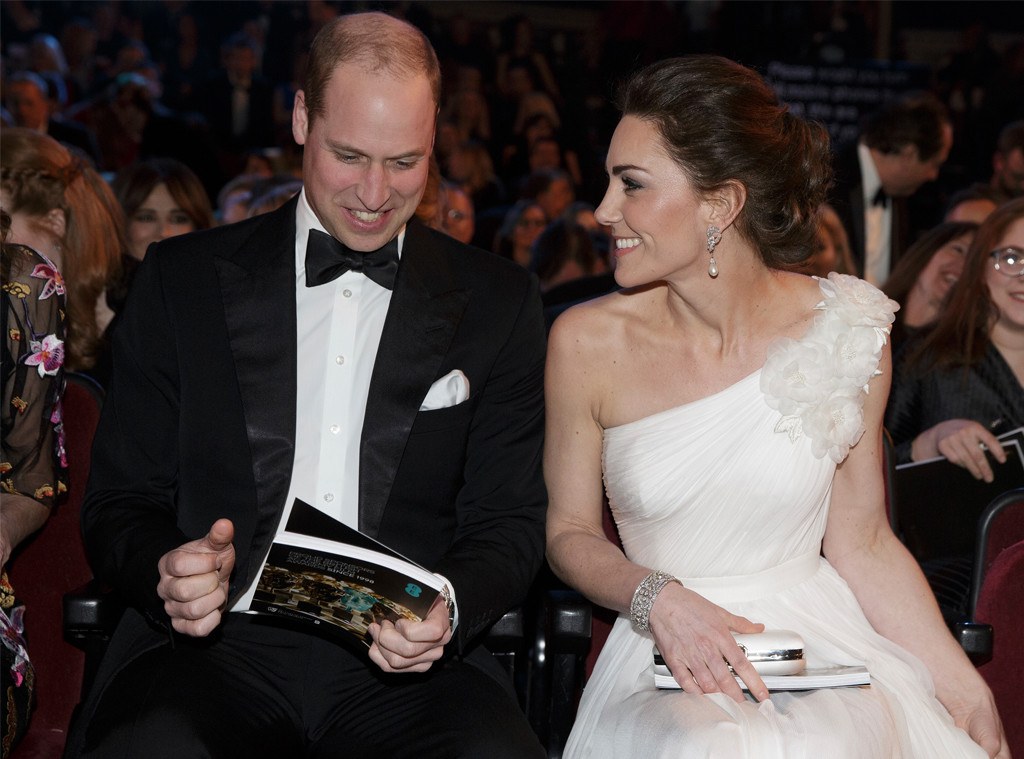 Prince William and Kate Middleton weren't always the picture of royal propriety.
Sure, now they're ye olde married couple—celebrating their eighth wedding anniversary Monday, in fact—who are expected to be elegant, magnanimous and practically perfect in every way as the future king and queen of the United Kingdom and the Commonwealth. They have three children, all of whose names they had to inform Queen Elizabeth II of before they could be announced to the public. Kate can almost never take her coat off and probably sleeps in a hat. William, who used to get less grief from the press expressly because he was the future king, while Prince Harry was painted as a right hellion, now gets publicly shamed if he goes skiing on the wrong day.
But not all that long ago, Kate was the college lass catching a 19-year-old William's eye when she flashed her undies in a see-through black lace dress at a student fashion show.
"Kate's hot!" was William's storied reaction, whispered to his best friend Fergus Boyd.
Kate was the daughter of a couple of commoner millionaires, Carole and Michael Middleton, whose fortune came from the online party-planning business, Party Pieces, that they started in 1987. She had two younger siblings, sister Pippa and brother James, and the family lived in the Berkshire village of Bucklebury.
She was an athlete, like William. A worldly art appreciator, like William. And, starting their second year at University of St. Andrews, they were both residents of the same flat on one of the nicest streets in the neighborhood, which they shared with Fergus Boyd and another friend, Olivia Bleasdale.
But they were just a few mates rooming together, as far as the official word went at the time.
William's angelic face, big blue eyes and thick head of sandy-colored hair launched "Willsmania!" all over the U.K. when he was barely 14. His mother invited supermodels Naomi Campbell, Cindy Crawford and Christy Turlington to Kensington Palace to meet him, as a surprise, because he had their posters on his wall.
By the time he went to college, he hadn't had any long-term girlfriends, but he was rarely alone. He usually operated in groups that included young ladies, such as when he entertained five aboard a yacht cruising the Greek islands when he was 17. (However, one was his cousin, another his future stepsister, and dad Prince Charles and future stepmother Camilla Parker-Bowles were also aboard.)