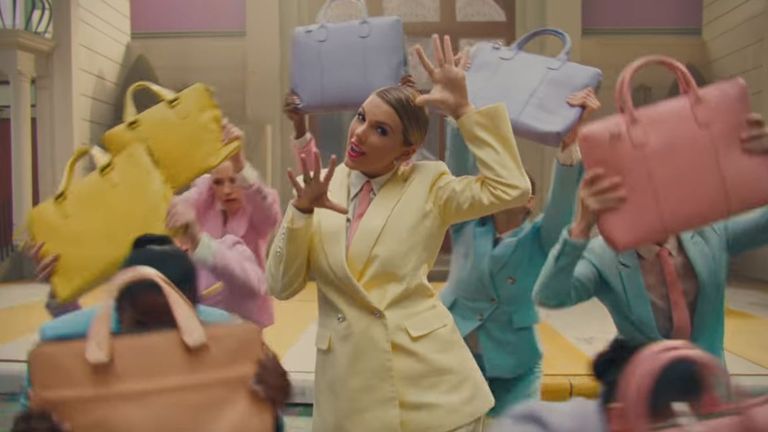 The video for ME! has already been watched more than 24 million times within seven hours of its release.
First there was country Taylor Swift, then pop Taylor Swift, then biggest-star-in-the-world Taylor Swift, then vengeful, don't-mess-with Taylor Swift - who told us in no uncertain terms that the old Taylor Swift was dead.
Now we have new Taylor Swift, who bears more than a little resemblance to the old Taylor Swift, and she's back in a rainbow of sunshine and sugary rainbow pastels in the video for her new single, ME!.