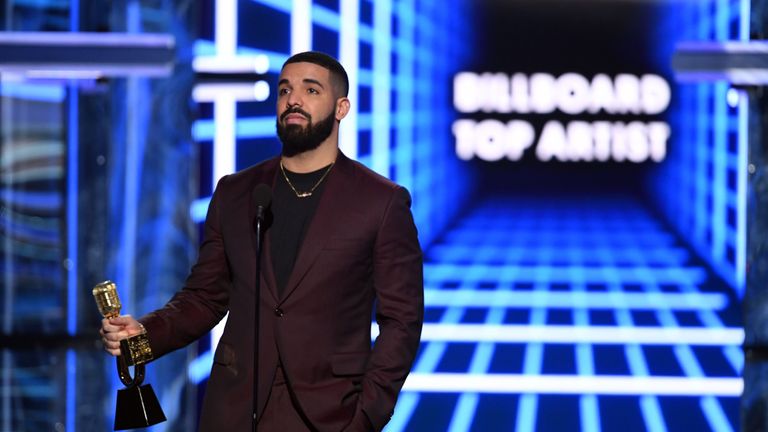 Drake cleaned up, Mariah Carey was crowned an icon and a candy-coloured Taylor Swift brought the house down at the Billboard Music Awards 2019.
Other stars who attended the ceremony at the MGM Grand in Las Vegas included Madonna, the Jonas Brothers, Cardi B, Paula Abdul, BTS and Jennifer Hudson, with the event hosted by Kelly Clarkson.
Unlike other awards ceremonies, including the Grammys, there is no body of experts deciding who wins at the Billboards, with prizes instead handed out based on album and digital songs sales, streaming, radio airplay, touring, and social engagement.
Here are the main talking points from the celebrity-filled event.
Drake makes Billboard history - and thanks his mum for piano lessons
The Canadian rapper and singer won the awards for (deep breath): top artist, top male artist, top song sales, top rap artist, top rap male... you get the idea. Basically, a lot of acceptance speeches.
He picked up 12 in total, making him the biggest winner of the night, as well as the most decorated artist in Billboard history, taking the title from Taylor Swift with a career total of 27.
After winning the top prize for best artist, he praised his mother, saying: "I want to thank my mom for all the times you drove me to piano when I didn't want to do piano, all the times you drove me to basketball and hockey - that clearly didn't work out...
"No matter how long it took me to figure out what I wanted to do, you were always there to give me a ride and now we're all on one hell of a ride."
Well done, Mother Drake.