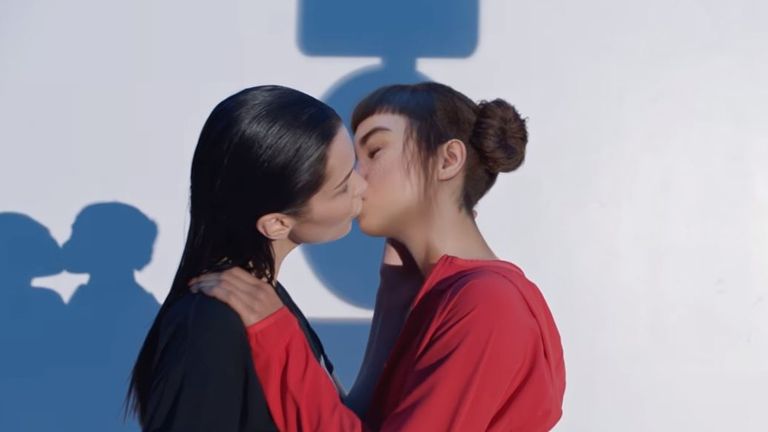 The advert, which has drawn criticism from some members of the LGBTQ community, features Bella Hadid kissing a digital character.
American fashion brand Calvin Klein has been forced to apologise after fans accused it of "queerbaiting" in its new advertising campaign.
The new advert features heterosexual model Bella Hadid kissing a fictional female digital character known as Lil Miquela.
People have accused the brand of queerbaiting - when companies use the suggestion of a homosexual relationship in order to attract gay fans, whilst trying not to alienate straight customers.