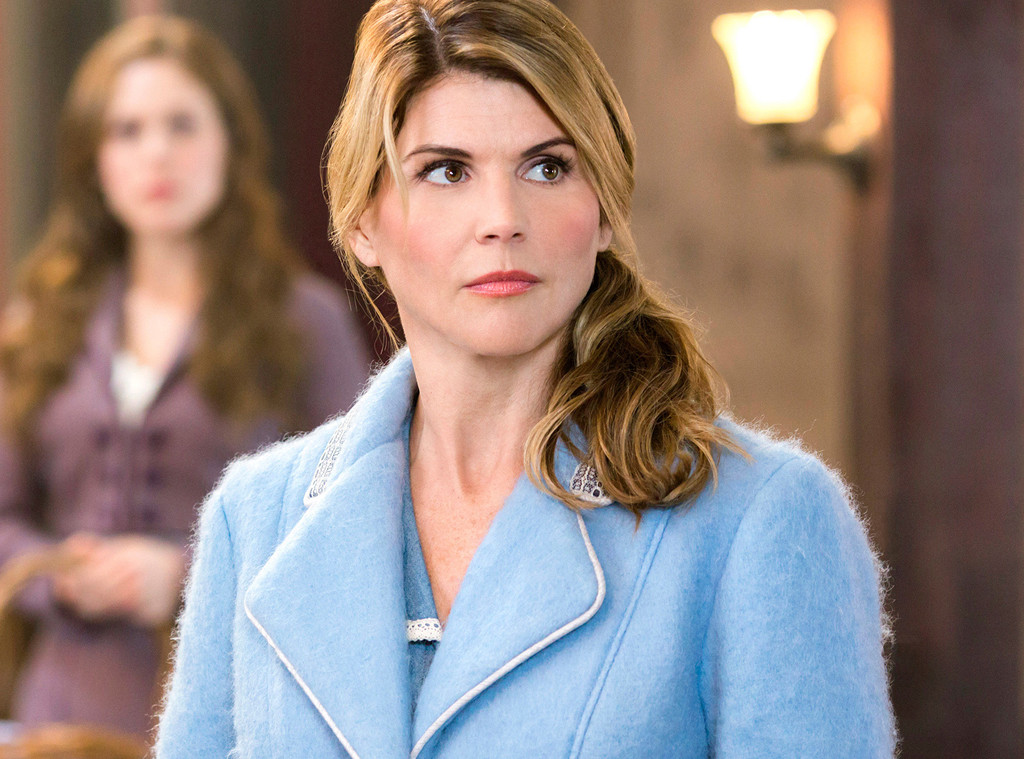 It's finally time to return to Coal Valley.
After two long months, When Calls the Heart is set to return to Hallmark Channel on Sunday, May 5, and when it does, it'll feel markedly different. In the wake of the college admissions bribery scandal that's both gripped and captivated the nation thanks to the fact that both Lori Loughlin and Felicity Huffman were among those implicated in the sting, dubbed Operation Varsity Blues by the FBI, the show was forced into a hiatus following the network's swift cutting of ties with Loughlin, its longtime star.
And while fans will find themselves having to get used to a Coal Valley without Abigail Stanton in it, as all of Loughlin's scenes have been edited out of the remainder of season six, which had already completed filming by the time she and her husband of nearly 22 years Mossimo Giannulli were incited for conspiracy to commit mail fraud and honest services mail fraud on March 12, Loughlin herself has had to get used to a new normal of her own.
In the days since the actress and her husband were said to have allegedly "agreed to a pay bribes totaling $500,000 in exchange for having their two daughters [Isabella Rose Giannulli, 20, and Olivia Jade Giannulli, 19] designated as recruits to the USC crew team—despite the fact that they did not participate in crew—thereby facilitating their admission to USC," Loughlin has watched as her professional prospects were taken away from her one by one. First, Hallmark cut ties completely, meaning that not only would she be edited out of When Calls the Heart, but her Garage Sale Mysteries film series was a thing of the past. Shortly after, Netflix confirmed that they, too, were severing their relationship with the disgraced actress, leaving everyone to wonder exactly how Fuller House will explain Aunt Becky's absence for the entirety of its sixth and final season.
While her employers have cut ties with her, that hasn't exactly been the case with her (now former) co-workers. While Loughlin and Giannulli have watched their circle of friends dwindle in the days since they rejected a plea deal to serve two years in prison, got hit with a new superseding charge of conspiracy to commit money laundering, and now face up to 40 years in jail—"Lori and Mossimo are finding out quickly who their real friends are," an insider told People. "It's not like they are the victims of a crime. They are the crime. Many of their friends don't want to be associated with them right now."—her Fuller House family has stood with her in solidarity.
Standing alongside Jodie Sweetin and Andrea Barber as she accepted the award for Favorite Funny TV Show at the Nickelodeon Kids' Choice Awards on March 23, Candace Cameron Bure seemed to speak for everyone when she told the crowd, "Where there's a lot of heart, there's a lot of love—and a loving family sticks together no matter what. They stick together through the hard times, they support each other, they encourage one another, they pray for each other, and they stand by their side no matter how tough it gets."
It's a sentiment that costars Bob Saget and John Stamos have echoed in recent days. "You know, you love who you love in your life," Saget told TMZ photogs in late March, adding, "Candace said it really good at the Kids' Choice Awards. You love who you love."
Stamos, questioned nearly immediately after Saget, only had this to say: "I will [have something to say] at one point. I'm just not ready to talk about it."
While appearing on the Today show's third hour in late April, Saget was asked, yet again, about the precarious situation his friend found herself in. And yet again, he showed nothing but love. "I will say that I love her and I will say that, no comment," Saget said. "It's a personal thing, it's a personal thing...it's a strange time...and, what do you say?"