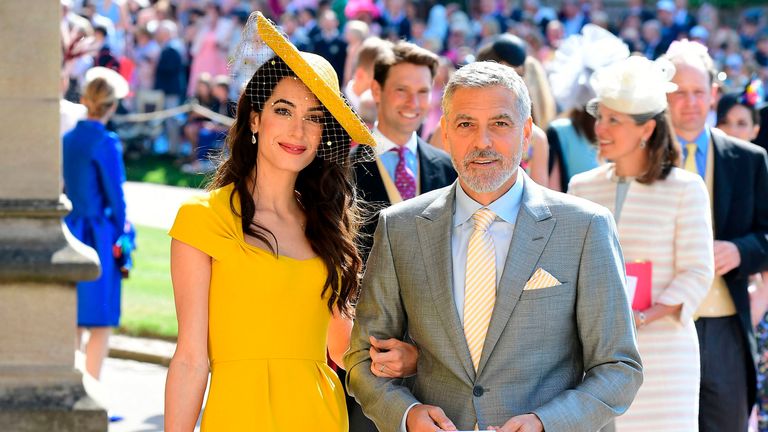 George and Amal Clooney are good friends of Meghan Markle and attended her wedding to Prince Harry last year.
George Clooney has denied the rumours that he will be a godfather to the new royal baby, suggesting his hands are already full with children of his own.
Speaking on the red carpet to US show Extra, he said: "Everybody loves their rumours. It's not true."
He added: "You don't want me to be a godparent of anybody. I'm barely a parent at this point.
"It's frightening."
Clooney, 58, who has twins with his wife Amal, also suggested that he was too busy with his own kids saying: "They're good. Now... When I'm left alone with them it's a nightmare."
The Hollywood actor also shares a birthday with Archie, who was born on Monday and jokingly said: "It's kind of irritating, if you think about it, cause I've already had to split it [his birthday] with Orson Welles, Sigmund Freud, and now this comes in.
"I'm moving down the line very quickly."