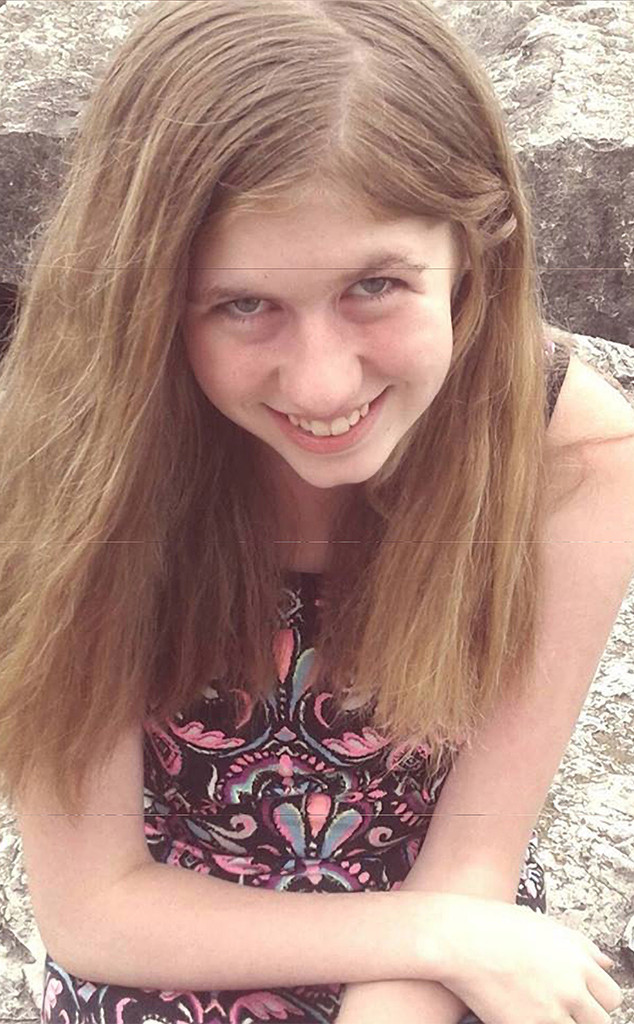 Jayme Closs' story sounds like a nightmare that, against all odds, concluded with the miraculous.
Answering the prayers of her family and an entire city that was hoping she would come home, the 13-year-old is alive, having managed to escape her abductor three interminably long months after her parents were killed in their Wisconsin home.
Jake Thomas Patterson was sentenced to life in prison Friday after pleading guilty in March to two counts of intentional homicide and one count of kidnapping.
According to NBC News, Jayme stayed away but said in a statement read in court by attorney Chris Gramstrup: "He stole my parents from me. He stole almost everything I loved from me. For 88 days he tried to steal me and he didn't care who he hurt or who he killed to do that. He should stay locked up forever.
"He can't take my freedom. He thought he could own me, but he was wrong. I was smarter. I watched his routine and I took back my freedom. I will always have my freedom and he will not."
Barron County Circuit Court Judge James Babler, calling Patterson "the embodiment of evil," already denied his attorney's request that he be eligible for supervised release in 2072.
"I'll just say that I would do, like, absolutely anything to take back what I did. I would die," a visibly emotional Patterson said in court. "I don't care about me, I just am sorry. That's all."
What happened to Jayme during those torturous 88 days before she was found in January is unfathomable, but the very fact that she is now with family members and on the road to recovery was an unexpectedly happy ending to this story. Most children who go missing, if they've been kidnapped by a predator, don't come back at all if they aren't found in the first 24 hours.
Not infrequently, there can be some disagreement or confusion in those critical first few hours as to whether a child has actually been abducted—and in 2018, less than 1 percent of 25,000 missing-children cases that involved law enforcement were categorized as nonfamily abductions, according to the National Center for Missing & Exploited Children.
But there was no misunderstanding about the scene that greeted law enforcement in the early morning hours of Oct. 15, 2018.
Responding to a 911 call that came in at approximately 12:53 a.m. from a then-unknown person, Barron County Sheriff's deputies arrived at the home of James Closs, 56, and Denise Closs, 46, at roughly 1 a.m. Both were dead from gunshot wounds, Denise in the bathtub and James by the front door. Their daughter, Jayme, was nowhere to be found. It appeared that someone had broken in through the front door, and no gun was found in the house.
Several 12-gauge shotgun shells were found, one on the ground next to the steps outside the front door, one near James' body inside and one in the hallway directly in front of the bathroom.
Authorities dispatched drones and dogs and utilized infrared equipment to search the area, and later that day investigators went to Jayme's middle school, where she danced and ran track, to gather more information. An Amber Alert was also issued for the 100-pound, 5'-tall teen, but they had no vehicle information to go with it.
"At the end of the day, I want a 13-year-old here safe and sound," Barron County Sheriff Chris Fitzgerald told reporters. "That's our goal. That's our only goal right now."
Jayme was not considered a suspect in her parents' death, authorities quickly confirmed.
Among the more than 200 tips that poured in within two days, the Miami Police Department released an alert the night of Oct. 15 that a girl matching Jayme's description had been seen at a gas station with two well-dressed, bearded men driving a black Ford Explorer with a Wisconsin license plate. "If you have any information please call 911 immediately," Miami PD tweeted.
But what at first sounded like a promising lead didn't amount to anything. A week later, authorities released two more descriptions of vehicles of interest, a black Acura MDX or Ford Edge and a red or orange Dodge Challenger.
Deputies now know that they did see the car that Barron County prosecutors say carried Jayme away from her home that night; they passed right by it as they approached the Closses' house, according to court documents.
Since deputies didn't know the nature of the call they were responding to yet, they had no reason to pull that car over. Barron County Sheriff's Deputy Jon Fick later stated that he remembered passing a maroon vehicle that, to him, appeared to be an older model Ford Taurus, in the dark that night. It was the only car he observed coming from that direction.
Meanwhile, in addition to a missing girl, law enforcement also had a double homicide on their hands.
A vigil was held at a church in the Barron County village of Cameron for James, Denise and Jayme on the night of Oct. 16 as people in the close-knit community held out hope for the child's safe return. Blue (Jayme's favorite color) and green (representing missing-child awareness) ribbons were passed out to the crowd.