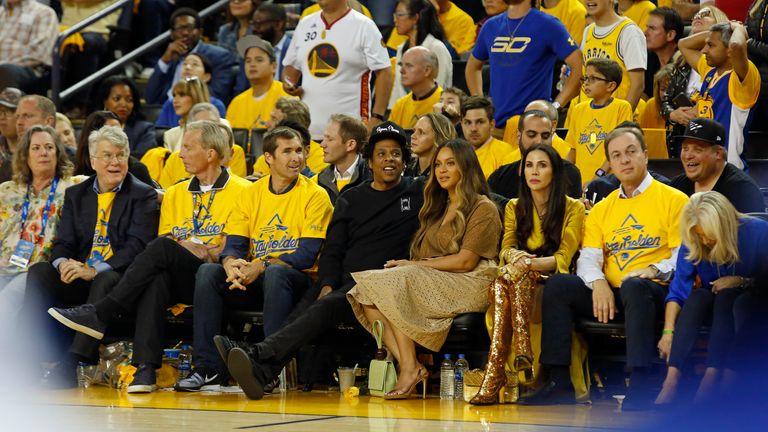 Nicole Curran told a US reporter she had received death threats over a video of her talking to Beyonce's husband Jay-Z.
Beyonce's publicist has called for her fans not to "spew hate in her name" after a viral video forced a woman to quit Instagram.
Yvette Noel-Schure posted a picture of the star and husband Jay-Z, taken on their tour last year, on her own Instagram account to issue the message to fans, known as the "Beyhive".
It comes after a video featuring the megastar couple at a basketball game, sitting with Golden State Warriors owner Joe Lacob and his wife Nicole Curran, was shared by thousands of people across social media.