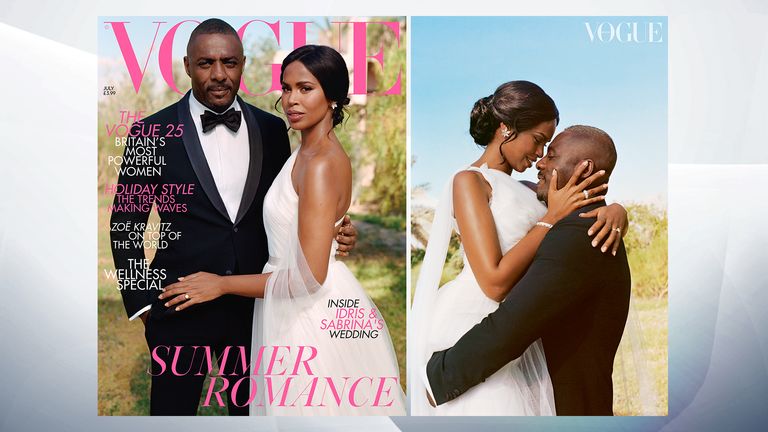 The actor spoke about his relationship in an interview for British Vogue, saying it was "love at first sight" when the couple met.
Idris Elba and his wife Sabrina Dhowre have said they are "proud" to be featured as the "first African couple" on the cover of British Vogue.
Both Elba and Dhowre posted pictures from the couple's wedding photo shoot for the magazine on their Instagram pages, each highlighting their history-making pictures.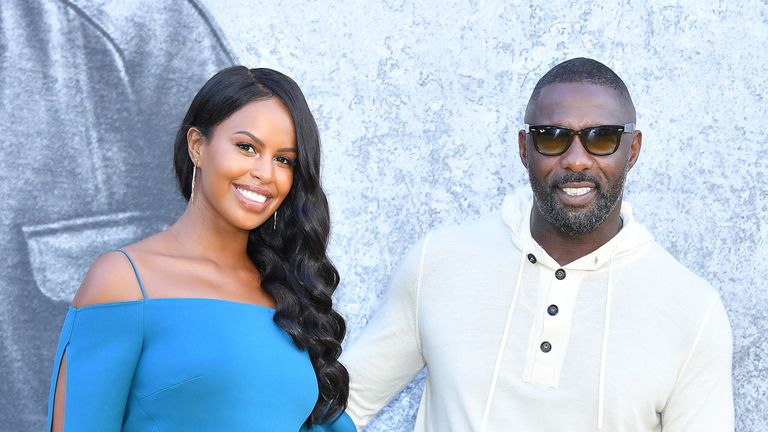 The couple chose to get married in Marrakesh, Morocco, as they both have family from Africa, according to Vogue.
Speaking in an interview with the magazine's editor-in-chief Edward Enniful, who was a guest at their wedding in April, Elba spoke about his love for Dhowre, saying they had been "inseparable" since they first met.
He said that after being married twice before it wasn't something he had wanted again, but the 29-year-old had made him change his views.