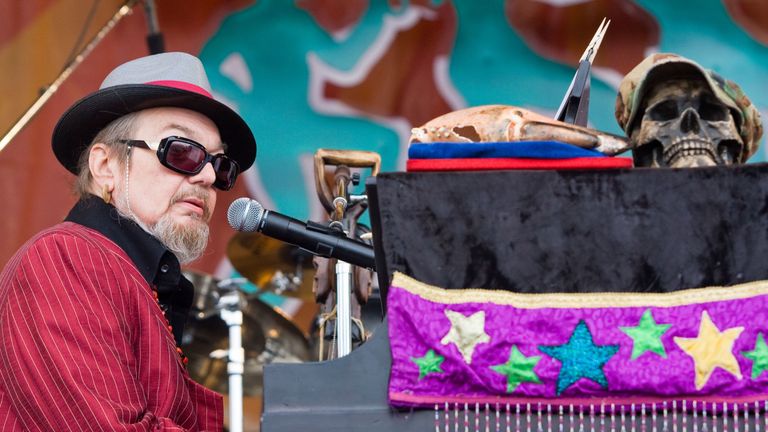 Ringo Starr, Debbie Harry and Ellen DeGeneres are among the stars paying tribute to the musician, who died of a heart attack.
Tributes are being paid to the Grammy award-winning musician Dr John, who has died of a heart attack at the age of 77.
Born Malcolm John Rebennack, Dr John was one of the most venerated pianists in New Orleans' musical history, a six-time Grammy winner and a Rock & Roll Hall Of Fame inductee.
With a unique singing voice, he was a songwriter and performer who combined genres of blues, pop, jazz, boogie woogie and rock and roll.
The musician's family announced the news of his death in a statement released on his Twitter account.
"Towards the break of day on June 6 2019, iconic music legend Malcolm John Rebennack Jr, professionally known as Dr John, passed away of a heart attack," the statement said.
"As a Rock N Roll Hall Of Fame inductee, six-time Grammy winner, songwriter, composer, producer and performer, he created a unique blend of music which carried his hometown, New Orleans, at its heart, as it was always in his heart."
"The family thanks all whom shared his unique musical journey."