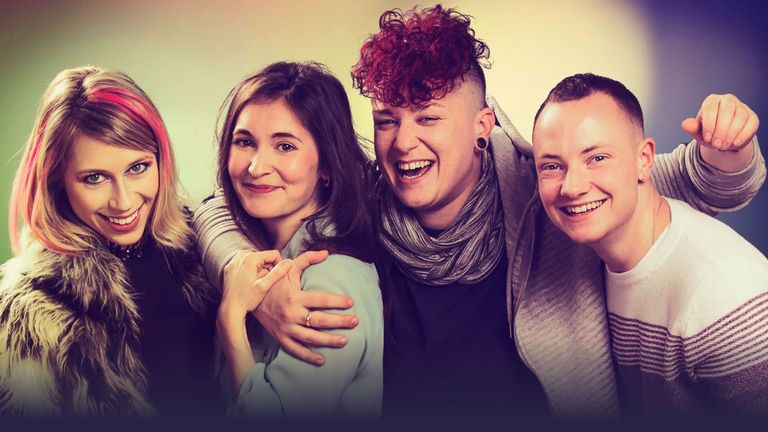 One of the actors says the "cowardly attack" came from "aggressive ignorance" and happened "because we were embracing".
Stones were thrown at two actors from a passing car in what is being described as a "homophobic hate crime".
The "cowardly attack" happened "because we were embracing", one of the actors said.
A stone struck one of them in the face during "aggressive ignorance from strangers to other strangers".
It led to the play they were appearing in - Rotterdam at the NST Campus theatre in Southampton - being cancelled on Saturday.
The actors were "hugely shaken" by what happened, a statement on the production's Twitter account said.
In a series of tweets, producers said the actors had been "assaulted on their way to work".
They added: "The assailants verbally abused them and threw stones from their car window, one of which struck an actor in the face.