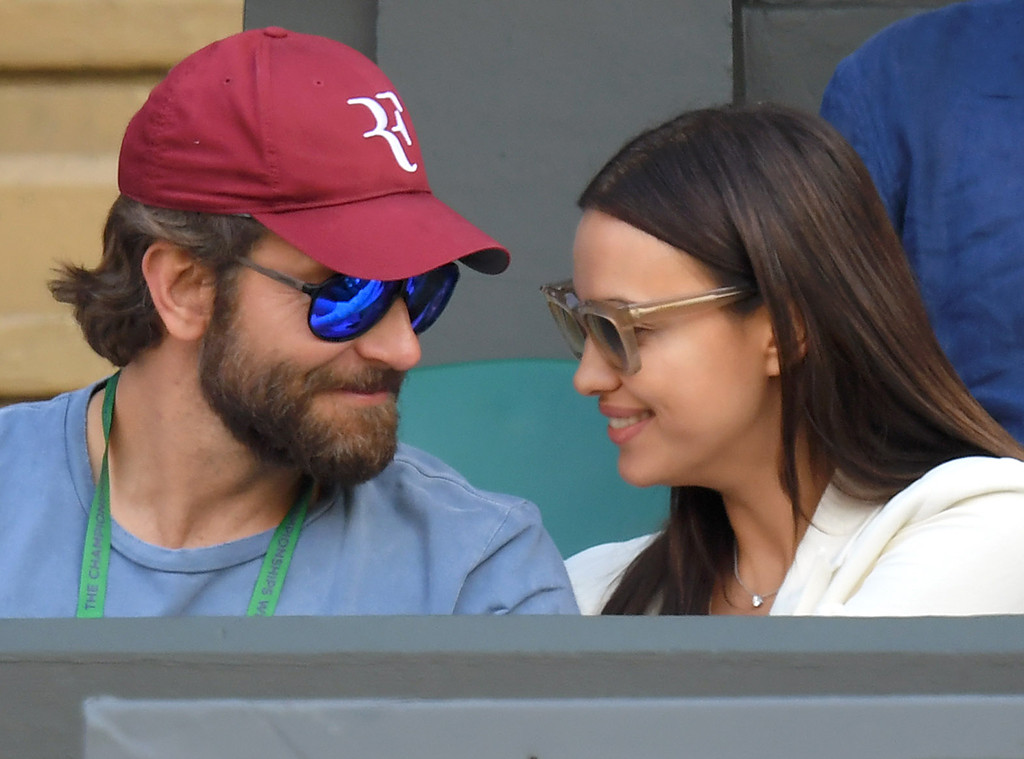 There are different reasons why people don't want to give too much away about their relationship.
The number-one issue is usually privacy. Why let anyone else in on their world? Or, perhaps they don't want to jinx it, because they have such a good thing going they're irrationally afraid that sharing their unfiltered joy will test the furies. And as time goes by, maybe there's just nothing new to report, all is running like a well-oiled machine. No news is good news.
But other times, people don't want to talk about a relationship because they're all talked out. It's unraveling and the particulars of why and when certainly aren't anyone's business.
Bradley Cooper and Irina Shayk, always reticent to talk about their partnership in an effort to not mix business and the mandatory publicity that comes with it with the pleasures of romance and domesticity, have apparently reached that last stage.
The Oscar-nominated actor and the supermodel have broken up after four years together, an outcome that may not come as a surprise to those who were speculating about a potential split for a long time. But when two people are so private that they go months without being photographed together, and then cause a big sigh of relief when they do have a date night, the "are Bradley and Irina on the outs?" question was asked a lot.
An awards season in which Cooper's A Star Is Born was being celebrated left and right, and during which Shayk was publicly by his side more than ever before, ultimately didn't serve as a reliable meter to gauge their trajectory. Outwardly, they looked as happy as ever.
But in this case the smoke turned out to mean the house was burning down. Though we're hearing that Shayk did not move out of the L.A.-area home the two have been sharing, as was reported by some earlier this week, a source had told E! News that the pair were, not for the first time, "questioning whether being a couple is what's best."
"They're on thin ice," the source also said, "and it seems like just a matter of time before they really call it quits. They have a lot of history and their precious daughter keeping them together for now."
Their relationship started off pretty normally, for a couple of very famous people.
Both fresh out of lengthy relationships, Shayk's an intense five years with Cristiano Ronaldo that didn't end well and Cooper's a two-year stretch with Suki Waterhousethat more or less ended amicably, they paired off in or around April 2015.
"Of course I prefer to be with someone, but with the right someone," Shayk told Hola! in June 2015. "It's very simple. You have to be faithful to your other half and not have secrets. That's my rule."
As for her ideal fellow, "He's got to be kind, amusing and honest and he's got to know how to treat a woman. And he's also got to be faithful."
She and Cooper got serious quickly, a source telling E! News that May, "They have been spending lots of time together these past few weeks and have had many date nights. Their chemistry is crazy when they are together. They can't keep their hands off of each other."
They had their pictures snapped from afar all over the place, from New York to the Amalfi Coast, but they would wait almost a whole year to pose on a red carpet together, Cooper on Shayk's arm for the L'Oreal Red Obsession Party in March 2016.
Within a year there was talk of them talking about getting married, but instead, they decided to have a baby—a step Cooper had been vocal about wanting to take for years, though he has remained adamant about not kissing and telling, no matter who he was with at the time.
"I just don't talk about certain things," he said on The Howard Stern Show in 2015. Which Howard knew, because in 2011 Cooper had referred to his four-month marriage to Jennifer Esposito as "something that happened." End of story.