The Lagos state police command has arrested a dismissed Soldier, Mohammed Abdul, for allegedly beating a lady, Uwa Asemota, who refused to follow him to his house to have sex around Lekki, Lagos state on October 17th.
According to the victim, the 29-year-old dismissed soldier accosted her on the road and ordered her to follow him home to go and have sex. Uwa said Abdul threatened to kill her if she doesn't follow him. According to him, he had killed many Boko Haram members. The passersby who saw him manhandling the lady alerted the Female Divisional Police Officer, DPO, in charge of Ilasan Division, SP Onyinye Onwuemegbu, who dispatched some officers to arrest Abdul.
During the investigation, Abdul told the police he was a serving soldier. The DPO who was not convinced with Abdul's claim of being a soldier, alerted the military police at the Bonny Camp Cantonment, Victoria Island who after their own investigations, discovered that Abdul was dismissed from the Army for deserting the Force in Borno State.
While being interrogated, Uwa said "I was on my way to work on the day of the incident when the suspect in army uniform accosted me along the Silver bird Road, Lekki and introduced himself as a Military officer. The soldier later told me that I was too beautiful and that if I refused to follow him to his house to have sex, he would kill me, boasting that he had killed many Boko Haram suspects in Borno State and that if he kills me, nothing will happen.
The soldier later collected my phone and bag in broad daylight and remove his belt to tie my two hands and started beating me and anyone who comes close to beg him to spare me, he will hit the person with his fist and they will run away and I became scared and knelt down on the road and started begging him to spare my life all to no avail".
She stated that the soldier was about to forcefully take her away when the police from Ilasan Division, Lekki came to the scene to rescue her. Abdul was arraigned before an Igbosere Magistrate Court, Lagos on one count charge of unlawfully assaulting Uwa Asemota and tying her hands with belt against her will. Police prosecutor, Kingsley Johnson, told the Court that the accused assaulted the complainant in the public by using a belt to tie her hands for no just cause. He said the offense committed is punishable under section 172 of the Criminal Law of Lagos State, 2015.
Abdul pleaded not guilty to the charge brought against him. The Chief Magistrate A.O Komolafe granted him bail in the sum of N100,000 with two sureties in like sum and adjourned the case till November 22nd for mention.
The Chief Magistrate ordered that Abdul be remanded in Ikoyi Prison till he is able to meet his bail condiition.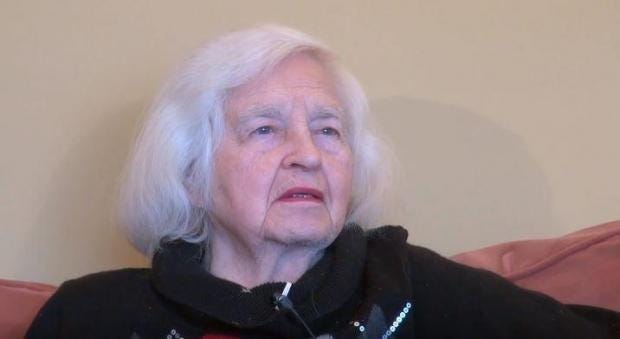 Isabella L. Karle died earlier this month at the age of 95, but you've probably never heard her name.
Dr Karle joined the Naval Research Laboratory in the mid-1940s, along with her husband Jerome, who died in 2013.
She was an expert in finding out the structures of molecules by looking at patterns of X-rays bounced off crystals, but at this time the technique was limited, and quite hard work to carry out.
Her husband Jerome worked with a mathematician to develop a more complex technique in the 1950s - but Isabella's daughter Louise Karla Hanson says it was Isabella who showed him how the crystal technique structure worked.
Isabella reportedly came up with the practical applications of her husband's work, which ha
s since gone on to help scientists better study the chemistry of the body and formulate medicines.
Jerome was awarded a Nobel prize in 1985, but Louise says he was so disappointed his wife wasn't also recognised that he nearly didn't accept it.
Isabella realised early on she had a passion for numbers, and obtained a scholarship to the University of Michigan, where she completed a bachelor's, master's and doctoral degree, all before the age of 23.
She met her husband in the chemistry lab, and the pair married in 1942. They both worked on the government's Manhattan Project, which swought to develop an atomic bomb.
Isabella went on to publish more than 350 papers, and received the National Medal of Science from President Bill Clinton.
Here's an interview with Isabella from 2015:
Watch here: https://youtu.be/XPhZ20AqFkY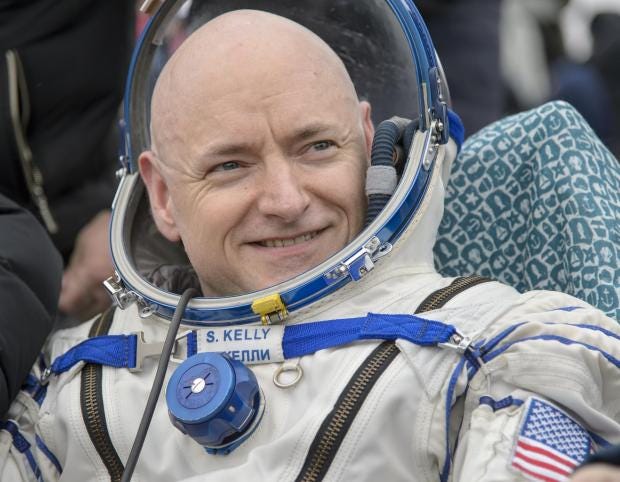 In 2015, Scott Kelly set the record for the total accumulated number of days spent in space - 350.4 to be precise - the longest space mission by a US astronaut.
So when he did a Twitter Q&A, people paid attention.
People had a lot of queries.
He was asked what he thinks about flat-earthers:
He also revealed the scariest part of being in space is the thought of something happening to his loved ones while he's away.
During the extra special Q&A he was asked what the International Space Station smelled like (he's commanded the ISS on three expeditions).
This was his reply:
He explained it depends where you are in the station, but it can often smell like garbage.
And space, he says, also has a distinct smell: burning metal.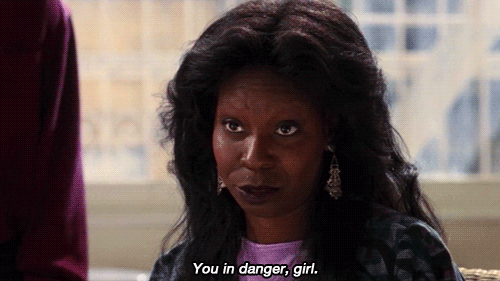 Snapping the banjo string (or frenulum) of a penis is a tale that is often banded around by teenage boys with a little too much time on their hands...
You never think that it is actually going to happen (to you), until it actually does and then all hell breaks loose.
That's the exact experience that Emma Pearce and Allan Blake recently had.
The couple from St Austell in Cornwall, had settled down one evening to watch
The X Factor
.
We're not quite sure what was happening on that particular episode of the show but it definitely stirred up some romantic thoughts.
Speaking to the
Metro
, Emma said:
He left the room during the adverts, and came back with a naughty grin on his face, telling me he was in the mood.
I'd no idea why – we hadn't been watching anything sexy – but I said I was up for it too, so long as I could still watch the X Factor.

As they began making love, Emma soon realised that with her partners head in the way she couldn't see the television.
Emma tried to manoeuvre her body in order to see the screen but that ended up doing more harm than good.
What happened next sounded like a horror movie - there was blood everywhere.
Rushing him upstairs to the bathroom, Emma dialled the NHS's non-emergency number for help.
Two days later Allan saw his GP where he learned the true extent of the damage. He had torn his frenulum.
Luckily it would naturally heal, but Allan would have to learn to control his libido for a short while.
We were told not to have sex again until it had healed, which ended up taking about a month.
Allan joked to the doctor, 'I don't want her to come near me anyway after this.'

Emma and Allan, who have a little boy named Archie, now appear to have put the incident behind them.
For Allan though, it appears that he has definitely learned his lesson.
We do worry that it'll happen again, but we laugh about it all the time.
I still watch the X Factor religiously, too – and now Allan knows better than to distract me!

If having read this you are now scared that it might happen to you or your partner, the
NHS
advise that you use a lubricant.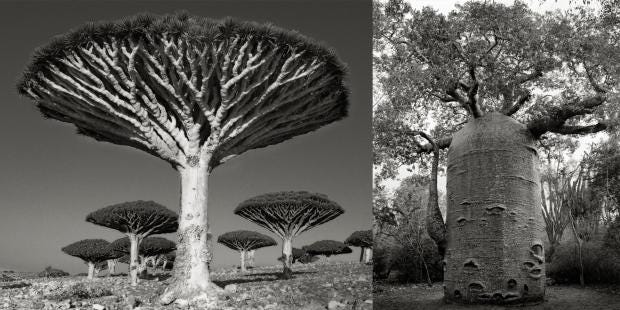 Photographer Beth Moon, from San Francisco, has spent the last 14 years of her life travelling the globe, capturing images of some of the world's oldest trees.
For thousands of years, these trees have survived on the planet. Some even predate the origins of Islam and Christianity.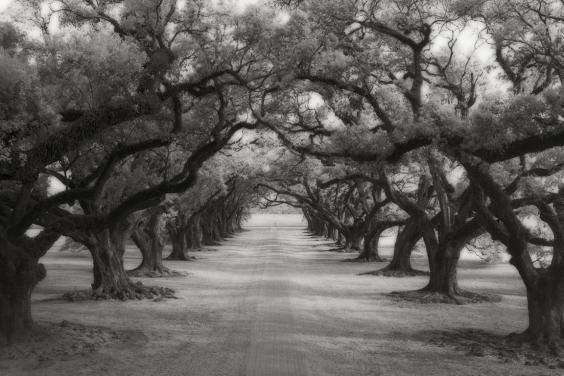 These historic pieces of nature are situated in remote parts of the planet, which has allowed them to live for so long - but even their ancient existence is being threatened.
Speaking to
indy100
Moon said:
Many of the trees I have photographed have survived because they are out of reach of civilization; on mountainsides, private estates, or on protected land.
Certain species exist only in a few isolated areas of the world. For example; there are 6 species of spectacular baobabs, found only on the island of Madagascar.
Sadly, the baobab is now one of the three most endangered species on the island.
How Moon chooses to select which trees to photograph is based on a very strict system which she has devised for herself.
The criteria I use for choosing particular trees are basically three: age, immense size or notable history.
I research the locations by a number of methods; history books, botanical books, tree registers, newspaper articles and information from friends and travellers.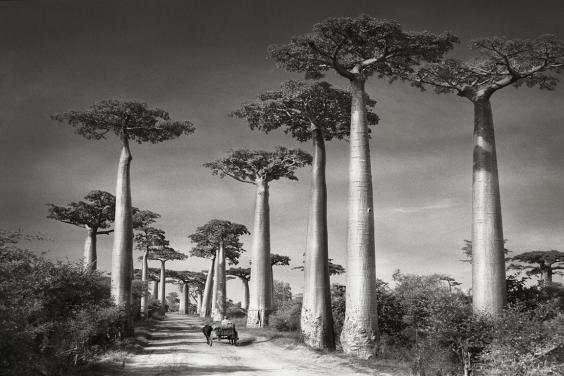 Beth hopes that her pictures of the trees can help humanity better appreciate the natural world, especially when there needs to be more focus on protecting the planet.
Standing as the Earth's largest and oldest living monuments, I believe these symbolic trees will take on a greater significance, especially at a time when our focus is directed at finding better ways to live with the environment, celebrating the wonders of nature that have survived throughout the centuries.

Mums always have the best intentions – but sometimes, things don't work out quite how they imaged.
This is perhaps best illustrated with the case of Sydney King's mum, who wanted out spell out the word "love" with her children for a family photo.
But instead, they ended up spelling C-*-C-K.
King tweeted:
Oh my gosh we really don't deserve my mom. All she wanted to do was spell out love in our family pictures. She had no idea
Her tweet has been retweeted almost 3,000 times.
It seems Plan A was the safer option: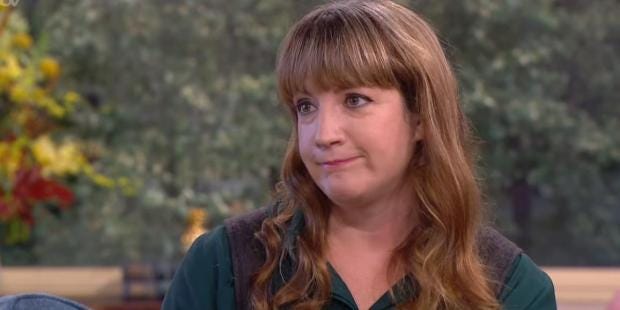 For many of us, our worst nightmare is our other half cheating.
For Sophie Tanner, this issue becomes slightly more complex after she revealed she had cheated on herself...
Before you begin to question how that's even possible, you need to
cast yourself back to 2015 when Tanner married herself
.
It may have been a fairytale wedding, but Tanner admitted on This Morning that perhaps she and herself didn't have a perfect relationship.
Tanner 'cheated' on herself with Ruari Barrett, a polyamorist who turned temporarily to monogamy while dating Sophie, in a relationship that lasted five months.
Eventually, Barrett dedicated himself to the same cause - in this case, himself - and had a self-marriage ceremony.
We hope this mess won't end in divorce. That would be a nightmare for Tanner, as both members of the relationship have an identical friendship group. Awkward.
You might argue that self-marriage is pointless, given everyone is forced to stick by themselves through thick and thin, 'til death do them part. That's just what living is.
But self-marriage gurus say their way of life promotes self-love and a celebration of being single, outside restrictive traditions and expectations.
Speaking to Amanda Holden, Tanner said:
Self-marriage is about self-love. It's saying that self-compassion and self-care is as important as romantic relationships
It doesn't mean you're rejecting all other meaningful relationships in your life and becoming a nun forever more. It means you're rejecting bad relationships.
If only there was more self-love in the world, we wouldn't need ceremonies like this.
This is a statement which looks to raise the profile of self-love, saying it's as important as romantic love and doing it as a formal ceremony as anyone else would have a wedding.
Marrying yourself is a lifelong commitment to be responsible for your own happiness, so divorce is not an option.