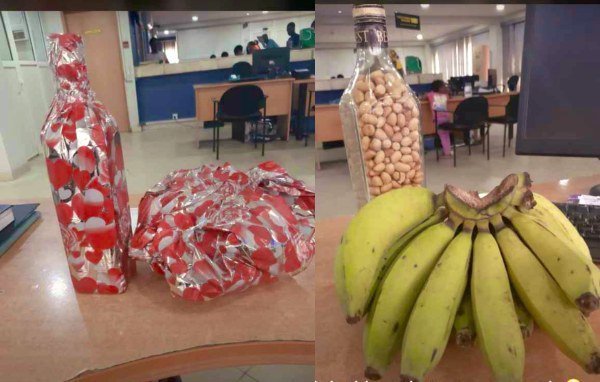 A man nearly gave way to tears when his cleaner surprised him with a present on Valentine's day.
A cleaner won the heart of her boss when giving him something special on lover's day.
A Twitter user @pankomane, shared photos of the gift saying it was the realest gift ever for Valentine.
He wrote: "My home boy got this from a colleague and I don't know what's more realer than this. Apparently it was the cleaner lady at the office who got him this. I hate when I cut these onions. My home boy was close to tearing up."
Here is a screenshot of the tweet below: