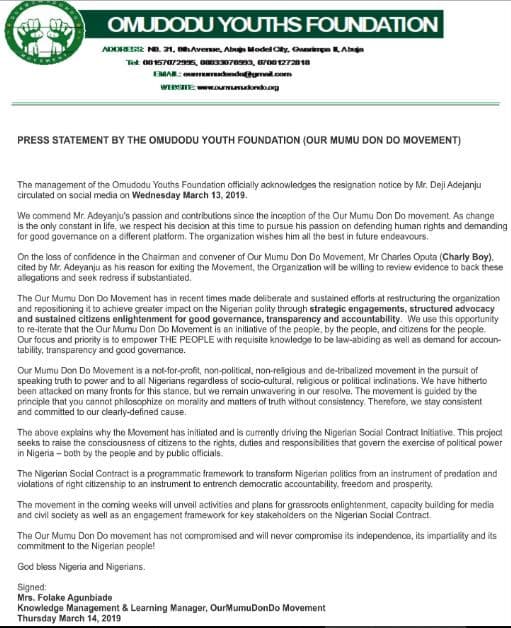 Two days prior, human rights lobbyist, Deji Adeyanju left the 'Our Mumu Don Do' alliance, charging that his accomplice, Charles Oputa, otherwise known as Charly Boy, double-crossed him and their motivation while he was bolted awake for 78 days in jail. (Peruse HERE).
Responding to his acquiescence and claim against Charly Boy, the development issued an announcement today saying, 'the administration of the Omudodu Youths Foundation authoritatively recognizes the renunciation see by Mr. Deji Adejanju circled via web-based networking media on Wednesday March 13, 2019'.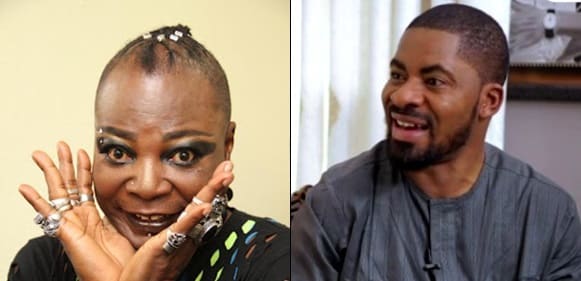 'On the loss of trust in the Chairman and Convener of Our Mumu Don Do Movement, Mr Charles Oputa (Charly Boy), refered to by Mr. Adeyanju as his purpose behind leaving the Organization, we will audit proof to back these charges and look for change whenever substantiated'.