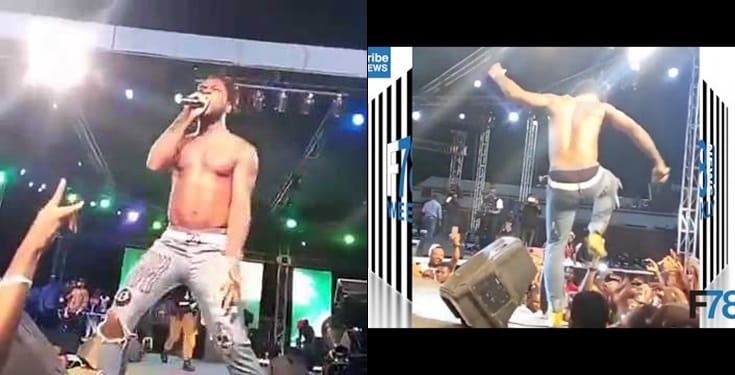 Nigerian vocalist, Burna Boy, has taken to online life to apologize for kicking a fan who endeavored to ransack him in Zambia.
As indicated by Burna Boy, he cautioned the fan who was endeavoring to victimize him, before he kicked him. The vocalist further unveiled that man he kicked wasn't a fan by any stretch of the imagination, and the manner in which it looked in the video wasn't the way it fell off. He composed;
I am sorry about how it looks but this person continous tried to rob me on stage. It was like the 10th attempt to do it after telling him several times to stop. This wasn't a fan. Apologies for how it looks but it's not the case at all. I appreciate all my fans.