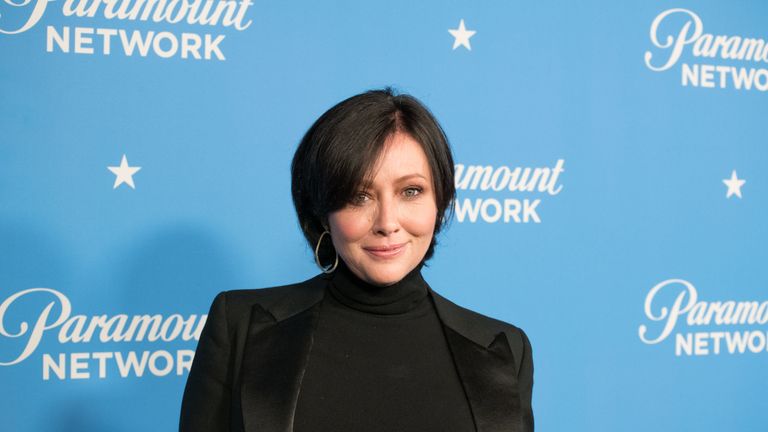 The new version of the classic 90s teen drama will hit US screens in the summer - months after its star Luke Perry died.
90s star Shannen Doherty has revealed she will appear in a reboot of Beverley Hills 90210, nearly 30 years after appearing in the original show.
The actress revealed the news on her Instagram page, with a picture featuring the cast in its 90s heyday.
In the post, she said: "Yes it's official. The real question is.... will we still be rocking those outfits. #bh90210."