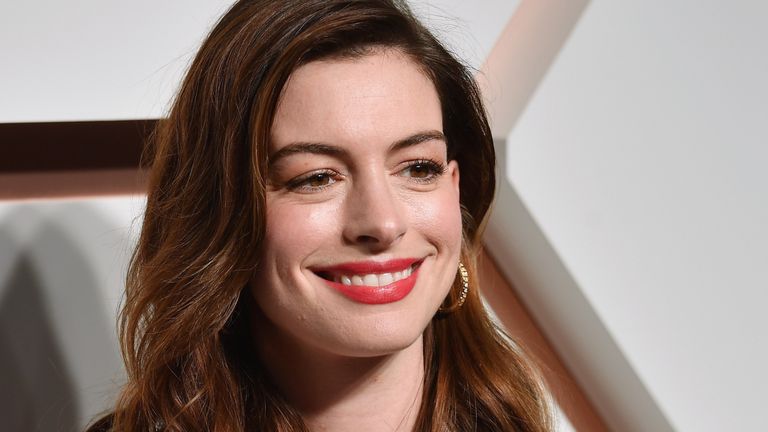 Oscar-winner Anne Hathaway talks to Sky News about claiming her space, taking wisdom from ancient poets, and drunk dancing.
Anne Hathaway is not a woman you would expect to suffer from impostor syndrome.
The Oscar-winning actress is one of the world's most famous faces, with more than 35 films to her name.
But it seems even Hathaway isn't immune to the nagging self-doubt so many feel on a daily basis.
Sitting with me in a swanky London hotel, luminous in a green two-piece suit, she is refreshingly honest about her previous feelings of inadequacy.
"I grew up not feeling comfortable taking up space, I just didn't think I was entitled to it," she says.
"I apologised for it. I apologised for being places on a cellular level, and I just stopped that in recent years.
"It's something about growing up, something about becoming a mother. I just don't have time for it anymore."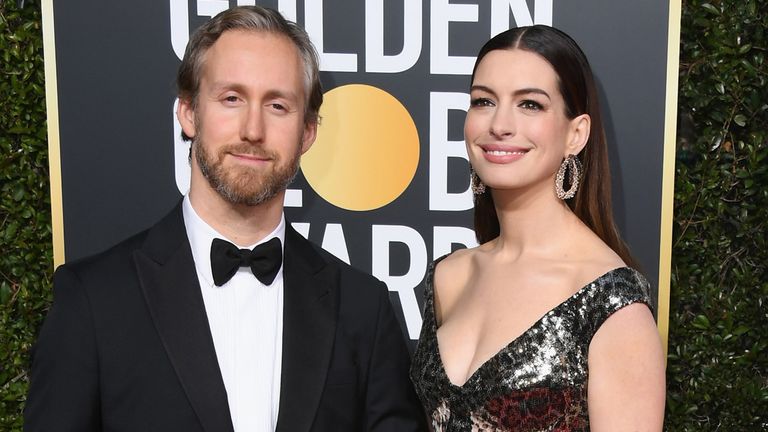 Hathaway, who has one son with her husband, actor Adam Shulman, is so determined to do a good job as a mum that she recently announced she would give up drinking until he's 18 in order to really "be available" for him.
She continues: "I'm a human being just the same as anybody else. And nobody's higher or less than anybody else and we all deserve to be here."
But despite her newfound confidence, Hathaway admits: "I have days even now when I wake up and it's not there."
On days where she isn't "feeling it", the actress turns to an unexpected source of inspiration - an influencer of sorts, but dating back more than 700 years.
"There's this fantastic poem by Rumi [13th century Persian poet and mystic] and he talks about welcoming all your emotions as a guest.