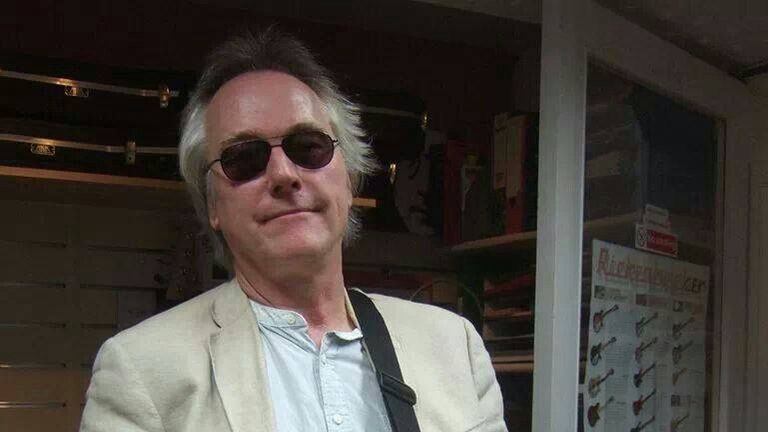 Rowland "Boon" Gould, a founding member of the British band Level 42, has died aged 64.
The guitarist was found dead at his home in Dorset earlier this week.
In a message on Twitter, his brother Phil, who also started the group, said: "My heart is broken."
Level 42 bassist and vocalist Mark King said: "It is with the heaviest of hearts that I have to tell you of the passing of our dear friend and brother Boon Gould.
"Dorset Police confirmed that he was found dead at his home on Tuesday morning.
Formed in 1979 by the Gould brothers, King and keyboard player Mike Lindup, Level 42 went on to have a string of hits in the 1980s and early 90s, including Lessons In Love, Running In The Family and Something About You.