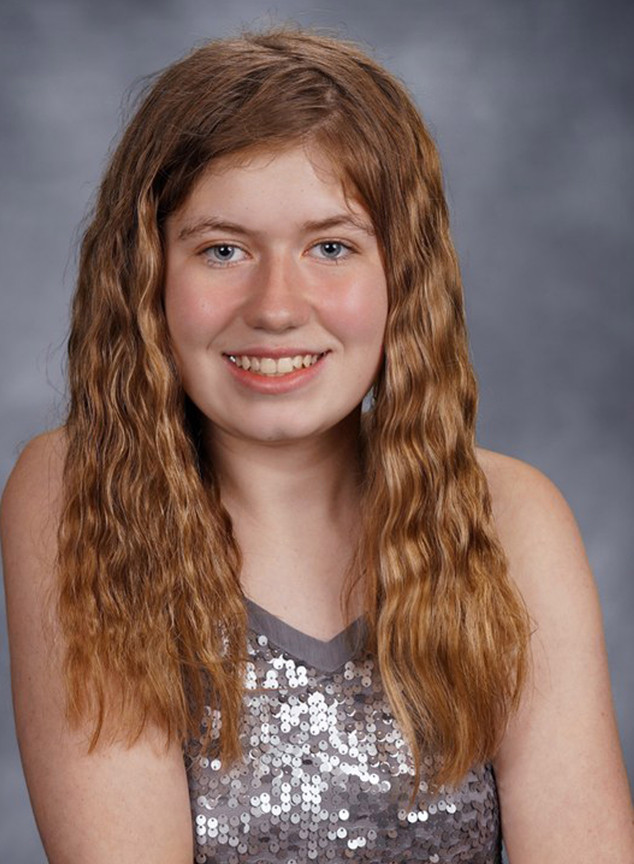 It's been nearly four months since a disheveled 13-year-old girl stepped out of the woods near Gordon, Wis. in 20 degree weather and identified herself to a passerby walking her dog, telling the stranger, "I don't know where I am."
That girl was abducted teenager Jayme Closs and that day—January 10, 2019, to be exact—was the end of an excruciating 88 day period in which her family didn't know if they'd ever see her again and vice versa. It was the day that Jayme's life was allowed to begin to return to if not quite normal (because, truly, how could it?), then perhaps, in time, something somewhat adjacent to it.
And while Jayme's daring escape and rescue, followed by the apprehension of her kidnapper and parents' murderer, Jake Patterson, certainly meant that this specific nightmare was finally over, it was hardly the end of the story. In fact, it's only gotten started.
But while Jayme has understandably remained out of the spotlight since her escape, living with her aunt and uncle Jennifer and Bob Smith as she grieves the loss of her parents, James and Denise Closs, and attempts to re-adjust to a radically different life, the focus has, as they tend to do in stories like this, shifted to that of her captor. Why did he do what he did? And, now that he's admitted guilt, what will happen to him?
When Patterson was stopped behind the wheel of his car during a traffic stop after Jayme had offered up his name and the sort of car authorities ought to be on the look out for to police first on the scene after her recovery, he made no attempt to hide his identity and, as he stepped out of the vehicle, reportedly told the deputy, "I did it." And ever since, he's made no effort to hide his guilt in the matter.
As the criminal complaint released Monday, Jan. 14 by the Barron County district attorney revealed, Patterson had confessed to his crimes, admitting that he'd first seen Jayme on his way home from work while stopped behind the school bus she happened to get on in September. He told police he had no idea who she was but "when he saw (Jayme), he knew that was the girl he was going to take."
According to the complaint, he told police he "basically assumed he had gotten away with killing James and Denise and kidnapping Jayme since he hadn't been caught for the first two weeks," indicating that "he never would have been caught if he would have planned everything perfectly."
Charged with two counts of first-degree intentional homicide, one count of kidnapping, and one count of armed burglary on January 14, Patterson's bail was set at $5 million cash. A day later he was moved from the Barron County jail to the Polk County jail because one of Jayme's relatives happened to work at the former. On February 6, he made his first appearance in a courtroom, waiving his right to a preliminary hearing and accepting the date of March 27 to return for arraignment, where his charges would be formally read into record and he would enter his plea.
Speaking with the Green Bay Press Gazette by phone after the hearing, Jayme's uncle Michael Closs offered an update on the young victim. "The family is doing fine," he said. "Jayme is doing real well. We are really confident in the court system." While he declined to discuss the specifics of her recovery, family friend Michelle Saffert spoke with CBS News, telling them that the teenage was spending time with loved ones, receiving therapy and was beginning to heal.
"I think that if she has to be with a group of people that will love her and support her for the rest of her life, she's in the perfect family to do that."
In a move quite uncommon for instances such as this, Patterson did not wait until his court date in late March to signal how he'd plead to the charges against him. On March 7, Lou Raguse, a reporter for Minneapolis-based NBC-affiliate KARE 11, received a letter from the defendant postmarked February 28 in which he answered several of the reporter's questions about the case which were not included in the court file. In the letter, Patterson stated that he planned to "plead guilty" and he wanted "Jayme and her relatives to know that."
"Don't want them to worry about a trial," he added.
Responding to the query over whether he felt any remorse or regrets for the things he'd done, Patterson wrote, "Huge amounts. [PEN SCRIBBLE REDACTION] I can't believe I did this."