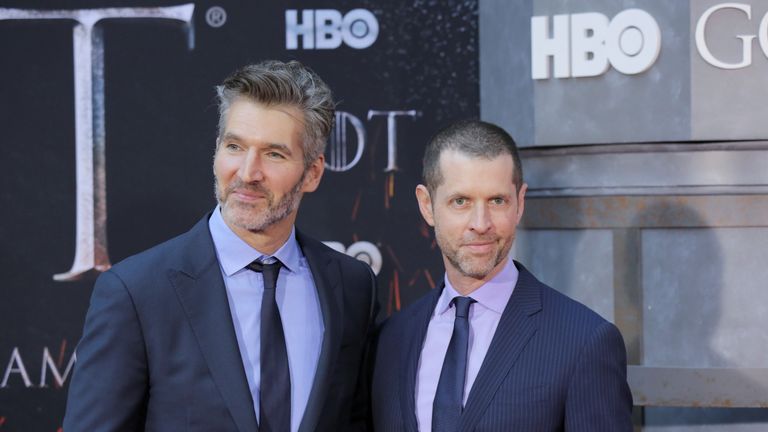 Disney has confirmed David Benioff and D.B. Weiss will be behind an instalment in the franchise set for release in December 2022.
The creators of Game of Thrones will swap Westeros for a galaxy far far away when they direct an upcoming Star Wars film.
David Benioff and D.B. Weiss, who adapted George RR Martin's fantasy novels for TV, had previously been announced as working on a film in the Star Wars franchise.
Disney had previously said Rian Johnson, who directed 2017's The Last Jedi, was working on a new Star Wars film.
It was unclear which would come first.
Benioff and Weiss' movie will be the next instalment after The Rise Of Skywalker hits cinemas in December.
The film, directed by JJ Abrams, will close the Skywalker trilogy.
Benioff and Weiss have been praised for their stewardship of Game Of Thrones.