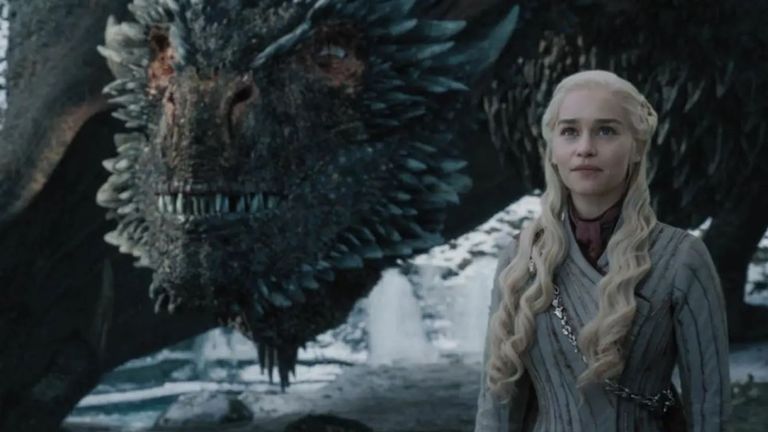 Emilia Clarke, who plays Daenerys Targaryen, says the final episodes are "insane" and urges fans to "find the biggest TV you can".
*** Stop! Not seen episode three yet? This article contains spoilers for Game Of Thrones season eight, episode three, The Long Night. ***
After the heart-pounding Battle of Winterfell, it would be fair to think Game Of Thrones might dial down the intensity just a smidge in the final few episodes.
But if the show's Khaleesi Daenerys Targaryen is to be believed, there's not a chance.
Emilia Clarke, who plays Game Of Thrones' Mother of Dragons, has said the remaining three episodes are going to be "insane" and "even bigger" than the last.
In episode three, which aired on Monday, most of the major characters were plunged into a bloody and relentless battle for the duration of the show, with fans kept on the edge of their seats for the full 82 minutes.