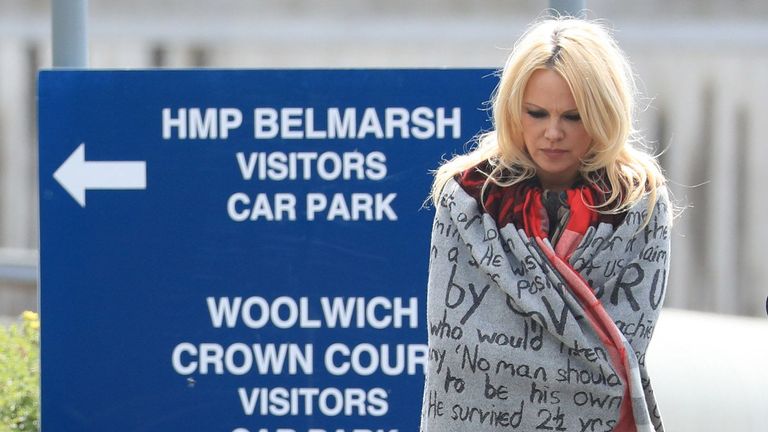 The former Baywatch star says the WikiLeaks founder has not been able to speak to his children.
Pamela Anderson has said it was "very difficult" to see her friend and WikiLeaks founder Julian Assange in a high-security prison.
The former Baywatch star was accompanied on the visit to Belmarsh prison in south east London by WikiLeaks editor Kristinn Hrafnsson.
"I love him, I can't imagine what he has been going through," she said.
"He does not deserve to be in a supermax prison.
"He has never committed a violent act. He is an innocent person."
Anderson met Assange a number of times when he was at the Ecuadorian embassy in London before he was removed last month and sentenced to 50 weeks in prison for a bail violation.
He is fighting extradition to the United States, which accuses him of conspiring to hack into a Pentagon computer.