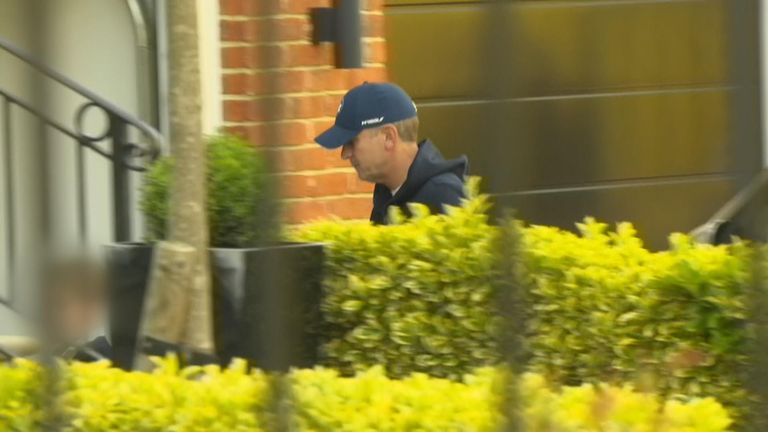 The ITV programme was taken off air indefinitely following the death of a guest a week after he appeared on the show.
Jeremy Kyle has been seen for the first time since it emerged a guest on his daytime TV show had died after reportedly taking own life.
The presenter was filmed on Tuesday by Sky News returning to his home in Windsor, Berkshire.
It comes as Prime Minister Theresa May's spokesman said the death which happened earlier this month was a "deeply concerning case".
"Broadcasters and production companies have a responsibility for the mental health and well-being of participants and viewers of their programmes," they said.
"We are clear they must have appropriate levels of support in place."
The Jeremy Kyle Show guest who died has reportedly been named as 63-year-old Steve Dymond.
He took a lie-detector test to convince fiancee Jane Callaghan he had not cheated but they split after he failed, according to The Sun.