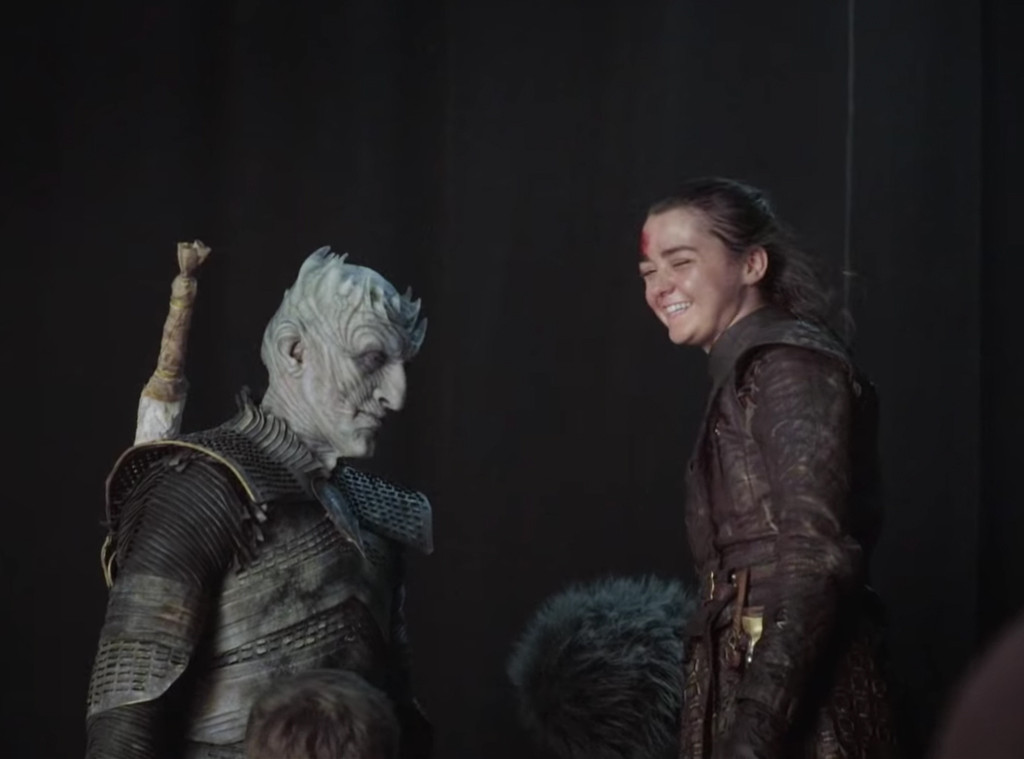 "F—king hell! Sorry guys!" That's what Maisie Williams said, more than once, while filming her big Game of Thrones battle.
"I think I probably hold the record for the most apologies on set," Williams said when discussing her long battle with White Walkers inside the Winterfell castle.
In the behind-the-scenes video below, Williams and the Game of Thrones crew detailed all the work that went into Arya's heroic day at Winterfell. Williams said she was told to start training a year before it happened.
"Maisie does almost all of this stuff on her own," co-creator David Benioff said about Williams' fight scenes. "She has an excellent stuntwoman for the dangerous stuff, but most of it is actually Maisie."
Williams' stunt double Kristina Baskett praised the actress. "Her coordination, and she's really quick, can make changes on the spot and it actually—she's really easy to work with," Baskett said over images of Williams training.
Arya's big episode culminated with the young woman taking down the big bad, the Night King.
"Just when you think that it's all over, and just when you think that Jon Snow is going to be the hero—again—we realize that Arya appears through the mist," Williams said.