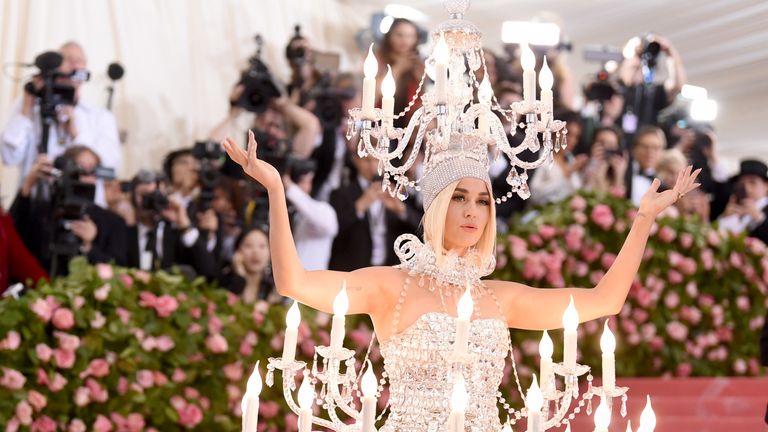 Jared Leto carrying his own head as an accessory, Katy Perry dressed as a chandelier, and Lady Gaga pulling off one of the most elaborate red carpet outfit reveals ever, the Met Gala always offers dramatic fashion.
This year's theme at the Metropolitan Museum of Art was "Camp: Notes on Fashion" and was inspired by a pivotal 1964 essay by Susan Sontag, with some commentators online seemingly irked that some celebs had opted to read the theme as feminine, rather than cheeky and wry.
Many of the looks on offer would not look out of place on cult hit TV show RuPaul's Drag Race, in which America's most talented drag queens have to serve original and highly creative catwalk looks each week.
Indeed, Aquaria, winner of last year's show, wore a glass gown accented with silver wig and exaggerated long fingers - complete with claws. She was joined by the show's host, RuPaul, the legendary drag queen and performer.