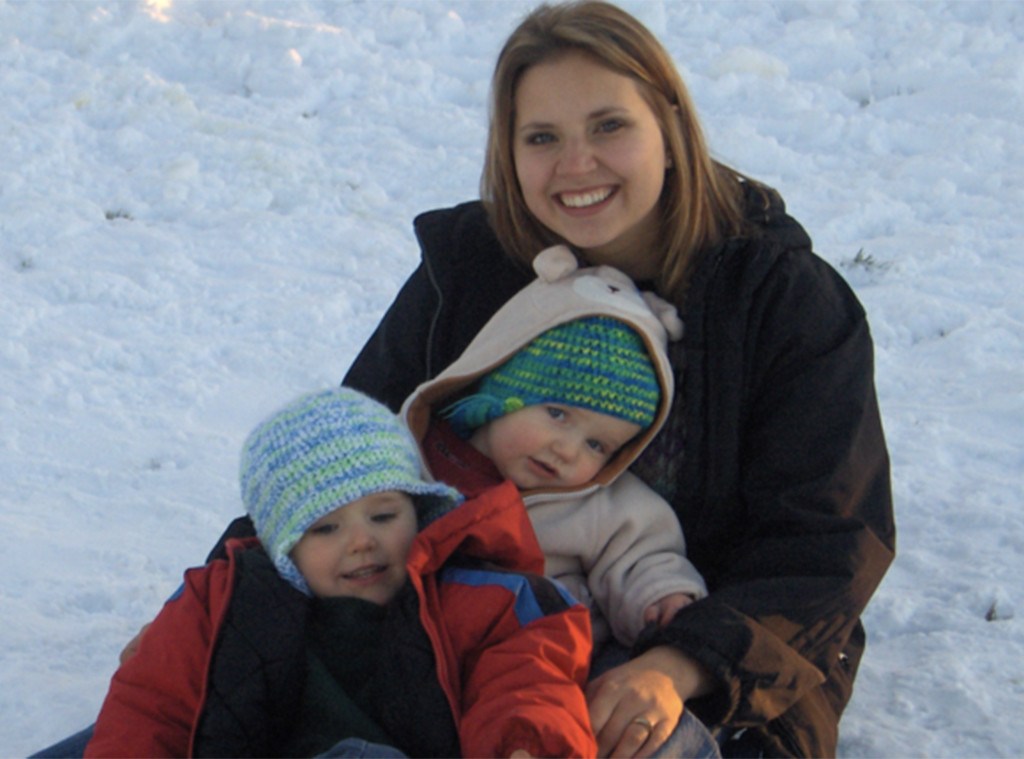 "If I die, it may not be an accident, even if it looks like one. Take care of my boys."
So Susan Cox Powell wrote in what she labeled her last will and testament, penned in blue ink on college-rule notebook paper and folded under a top sheet that read, "For family, friends of Susan all except for Josh Powell husband, I don't trust him!"
She dated it June 28, 2008, and about a week later signed up for a safe-deposit box at a nearby Wells Fargo, where she stashed the will, some savings bonds and a few other legal documents.
Susan was last seen alive on Dec. 6, 2009. Investigators opened the box on Dec. 15.
According to numerous accounts, including the 18-part 2018-'19 KSL NewsRadio podcast Cold, which probed the circumstances leading up to the 28-year-old's disappearance and sifted through everything that has happened since, Susan's marriage had become untenable.
"I bike to work daily and have been having extreme marital stress for about 3 or 4 yrs now," Powell wrote in the will. "For mine and my children's safety I feel the need to have a paper trail at work which would not be accessible to my husband."
A devout member of the Church of Jesus Christ of Latter-day Saints, she clashed with Josh and her father-in-law, Steven Powell. Steven had met wife Terri Powell, the mother of his five children, through the LDS Church, but he became a fierce critic of the faith and left the church in the mid-1980s. He and Terri divorced in 1992.
Terri and others swore in statements pertaining to the divorce that, over the years, Steven—once a friendly, fun-loving, basically normal guy—had turned belligerent and paranoid.
Josh and Susan met through the LDS Church in Puyallop, Wash., where they both grew up. She was 18.
"I've got to have someone who's strong spiritually, 'cause I get rather, I'm not as good a person, rather depressed, moody, irritable, when I get away from things that I know are right," Powell wrote in a diary entry dated Dec. 13, 2000, part of a trove of written and audio diaries collected during the investigation and obtained via records request by Cold.
On Dec. 30, he wrote, "I am not a standard person and many people find it difficult to remain in my company over extended periods of time. Susan has loved every minute with me. She loves the things that other people cannot tolerate about me."
Josh proposed less than a week later and they got married on April 6, 2001, at the Portland Oregon Temple of the Church of Jesus Christ of Latter-day Saints.
Meanwhile, Steven was very controlling and held undue influence over Josh, his eldest son. He also had a bizarre obsession with his daughter-in-law, and would sometimes shoot video of her without her knowledge. He didn't realize his video camera was still on when on July 13, 2003, he confessed to Susan in his truck that he had feelings for her, sharing that he'd become aroused while rubbing her legs months beforehand. Susan didn't speak to Steven for months afterward and was upset when Josh ultimately forgave his dad.
Susan and Josh moved to Utah at the beginning of 2004 and, not long after they relocated, Josh stopped going to church.
In emails from 2008 that were shared with the Salt Lake Tribune after she disappeared, Susan wrote to friends about being uncomfortable around her father-in-law, who had written a creepy song about her, and about how increasingly unhappy she was and how controlling and prone to conspiracy theories Josh had become.
"I want him in counseling, on meds, I want my husband, friend, lover BACK no more crazy, outrageous, outlandish beliefs/opinions," read an email to friends dated July 11, 2008.
Also in 2008, on the advice of an attorney, Susan made a video detailing her assets.
As relayed on Cold, in June 2008 Susan had her friend take shorthand notes while she talked about a huge fight she and Josh had just had. The friend, Kiirsi Hellewell, wrote: "Josh said the reason he is mean to Susan and hurtful and the reason the marriage is broken is because of the Republicans and economy and environment."
They had argued over her wanting control over her own finances so she could donate to the LDS Church at her own discretion. (She had eventually opened her own bank account because Josh would change the password and otherwise try to shut her out of any joint accounts.)
"He said if you pay tithing when you're not supposed to, you are going to hell," Hellewell's notes continued. Susan threatened to call police, he laughed and she locked herself in the closet.
"He kept trying to open it and said she was acting like a child," Hellewell wrote.
The next day, Susan went to work and wrote out her will.
With the 10th anniversary of her disappearance coming up and the case still open, Oxygen reexamined the evidence and interviewed investigators, attorneys, friends and family members of for the two-part special The Disappearance of Susan Cox Powell, premiering tonight.
"I still, to this day, believe they had enough to arrest him," Denise Ernest, Susan's sister, said in an interview for the show. "I know they had enough to convict him."
"Him" being Josh Powell, the only person of interest ever named during the investigation into what happened to Susan. In 2012, with authorities still debating whether or not to charge him, he killed their two sons, Charlie and Braden, and himself.
At around 12:30 p.m. on Feb. 5, 2012, the children arrived at Josh's rental house with a social worker for a supervised visit. The boys ran ahead and Josh, 36, locked the woman out. He then attacked his kids with a hatchet and set fire to the house, using an accelerant to hasten an explosion.
"I knew that it was possible," Chuck Cox, Susan's father, told reporters afterward. "I knew that he was capable of something if he was pressured and pushed. If he felt there was no hope, he was capable of ending their lives and his life. But to do it in such a manner—by burning your own children—I just couldn't believe that would've happened."
"They were beginning to verbalize more," Cox family attorney Steve Downing told the AP, per Washington's KOMO News, later that day. "The oldest boy talked about that they went camping and that Mommy was in the trunk. Mom and Dad got out of the car and Mom disappeared."
Downing said that 7-year-old Charlie had drawn a picture at school depicting his father driving a van, with him and brother Braden in the backseat, and their mother in the trunk.
The kids had been saying "mommy's in the mine," the attorney said.