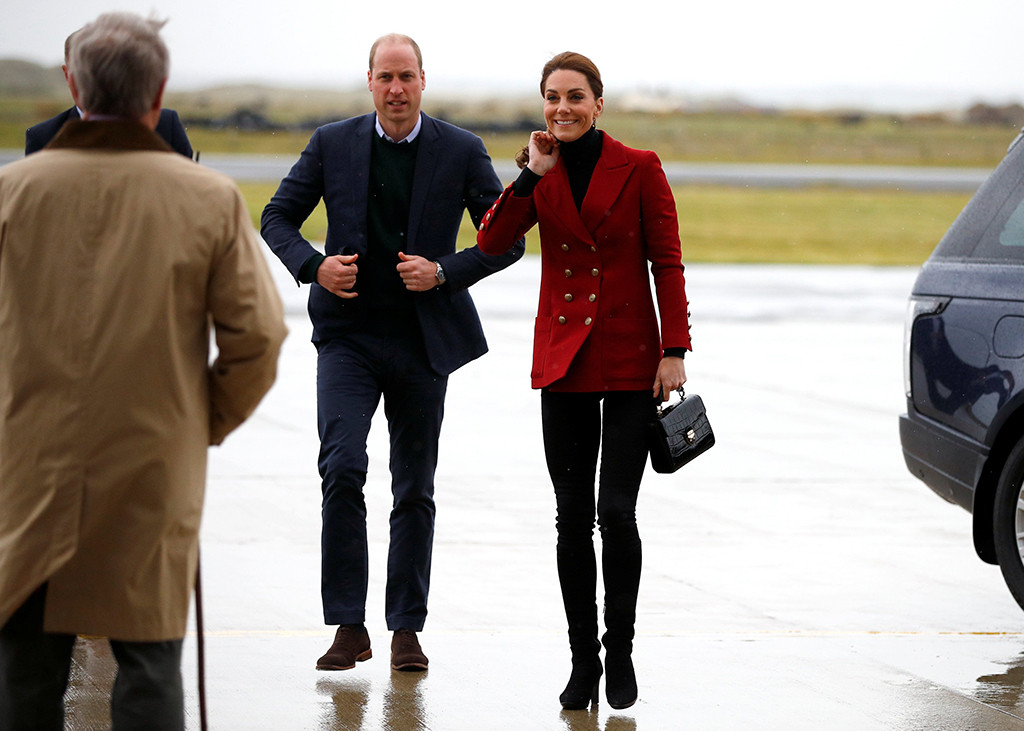 Prince William and Kate Middleton and other royals kept busy with their royal engagements as Prince Harry and Meghan Markle presented their newborn son to the world.
On Wednesday, the latter couple debuted their two-day-old child to the world via a press photo call. That day, Harry's brother and his wife traveled to North Wales, where they used to live after they were first married in 2011. There, William and Kate visited the Caernarfon Coastguard Search and Rescue Helicopter Base, where they met with fans, including children and babies.
The two also traveled to the Welsh island of Anglesey, where William worked as an RAF search and rescue pilot between 2010 and 2013, and met with his former colleagues.
A day earlier, speaking during a visit to Cutty Sark in Greenwich in southeast London, William, who shares three kids with Kate, congratulated Harry and Meghan on the birth of their new baby, joking, "I'm very pleased and glad to welcome my own brother into the sleep deprivation society that is parenting."
"As William said, we're looking forward to meeting him and finding out what his name's going to be," Kate said. "So it's really exciting for both of them and we wish them all the best. These next few weeks are always a bit daunting the first time round so we wish them all the best."
On Wednesday, the day Meghan and Harry debuted Baby Sussex, his and William's grandmother Queen Elizabeth II watched her horses Lancer IV and Tower Bridge compete in the Four Year Old Hunter & Heavyweight Hunter classes at the Royal Windsor Horse Show in Windsor. She was in great spirits. She is reportedly expected to meet her new great-grandson later in the day.